Viet Nam would be mong world's 20 highest growing economies in 2024
The International Monetary Fund (IMF) predicted that Viet Nam's GDP will grow by 5.8 percent in 2024, making it among the 20 highest growing economies in the world.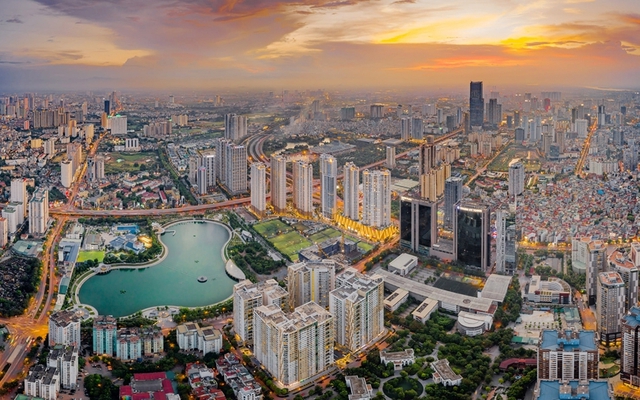 The IMF maintained its growth forecast for Viet Nam's economy in 2023 at 4.7 percent.
Viet Nam's GDP growth accelerated to 5.33 percent in the July-September period compared to 3.28 percent and 4.05 percent respectively in the first and second quarter. It is quite a stronger pickup, noted Thomas Helbling, Deputy Director of the Asia and Pacific Department, under the IMF.
"We are seeing a gradual recovery in the real estate and corporate bond market easing. The view is that with the reforms being undertaken, some of those short-term headwinds will be overcome," shared the economist.
And in the medium term, Viet Nam has strong kind of trajectory based on integration of value chains, foreign direct investment (FDI) as those fundamentals remain fairly strong, he underscored.
If Viet Nam overcomes some of these macro imbalances right now, the nation would go back very close to the pre-pandemic trajectory, he added./
Source:https://en.baochinhphu.vn/viet-nam-would-be-mong-worlds-20-highest-growing-economies-in-2024-111231116094919218.htm
Copy link