Viet Nam records trade surplus of US$3.6 bln in January
Viet Nam enjoyed a trade surplus of US$3.6 billion in the first month of 2023, according to the General Statistics Office.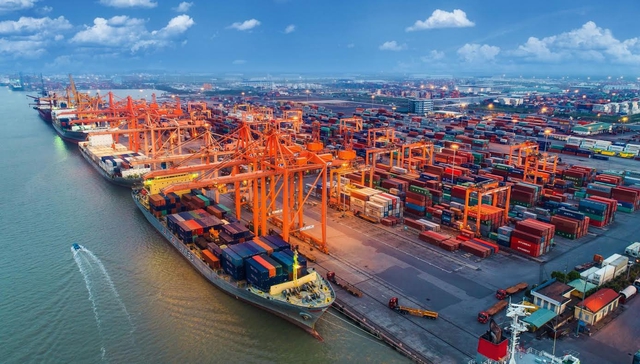 The figure came as exports raked in US$25.08 billion, a drop of 13.6 percent in comparison with the previous month while imports were worth US$21.48 billion, down by 21.3 percent from the previous month.
Of the export turnover, the State sector and the foreign-invested sector contributed US$6.44 billion and US$18.64 billion, respectively.
The U.S. remained the biggest importer of Viet Nam's goods with US$7.6 billion while China maintained its position as the largest exporter to Viet Nam with US$8.1 billion. 
Data showed Viet Nam recorded trade surplus with the EU (US$1.8 billion, down 45 percent),  and Japan (US$100 million, down 65.3 percent) while reporting trade deficit of US$3.4 billion, US$2.5 billion and US$1.3 billion with China, the Republic of Korea and ASEAN, respectively./. 
Source:https://en.baochinhphu.vn/viet-nam-records-trade-surplus-of-us36-bln-in-january-11123013110294562.htm
Copy link