Ha Noi among top culinary destinations in the world
Ha Noi has been voted as one of the world's leading food destinations for 2023 by Tripadvisor readers, along with some other places like Rome (Italy), Paris (France) or Barcelona (Spain).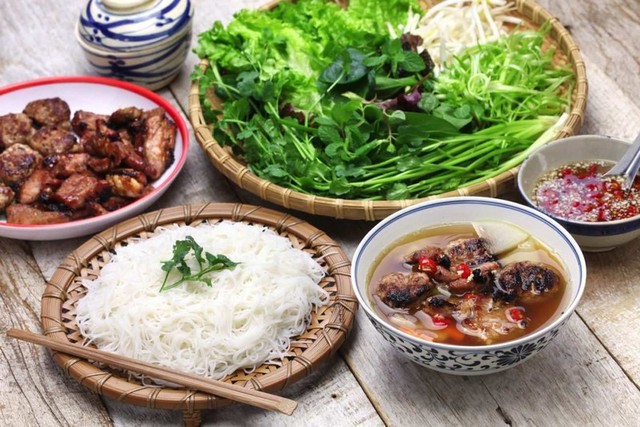 The world's largest travel platform Tripadvisor has just announced the results of its poll of the world's most attractive culinary destinations. 
According to the voting results, Ha Noi is the world's third-best food destination for 2023.
As a city with a long-standing culture and, at the same time, a destination for many populations, Ha Noi has a unique cuisine, which has both the distinctive features of an ancient city and the richness of being the convergence of regional cuisines.
Many dishes are famous with foreign guests, such as fried spring rolls or Pho. Additionally, many specialities used as gifts for tourists are popular such as nuggets or lotus tea.
Bun Cha, Trang Tien ice cream, grilled fish, and milk coffee are famous dishes in Ha Noi, rated 4 to 4.5 stars on Tripadvisor.
With a wide range of typical dishes, the capital city of Ha Noi has lured more and more visitors from all parts of the world.
Many foreigners who come to Viet Nam find many opportunities to enjoy rustic dishes right on the streets of Ha Noi. A walk around Ha Noi's Old Quarter is all visitors need to find dining places that satisfy their senses.
The US travel website Travel and Leisure has recently honored Viet Nam as Asia's most attractive culinary destination. The site also recommends the best places to explore in Viet Nam as Ha Noi, Da Nang and Ho Chi Minh City. Must-try dishes include Pho, Banh Mi, and Banh Cuon.
Ha Noi has taken advantage of cuisine by opening food tours, most recently a walking street specializing in food on Dao Ngoc - Ngu Xa, Truc Bach ward, Ba Dinh district./.
Source:https://en.baochinhphu.vn/ha-noi-among-top-culinary-destinations-in-the-world-111230201165959345.htm
Copy link