Brighter prospects for steel industry in 2024
Although domestic steel prices have dropped 19 times since early this year, the Vietnamese steel industry is expected to see its profit to recover in 2024.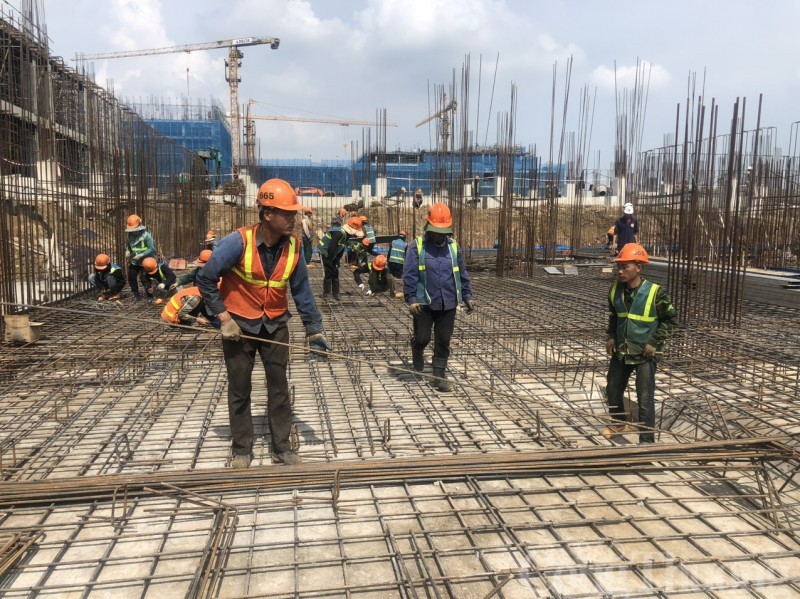 Steel companies' profits may recover in 2024 with brighter prospects for the real estate market
Since early this year, domestic steel prices have dropped 19 times to reach their lowest level over the past three years. Specifically, the price of Hoa Phat Group's CB240 rolled steel dropped by VND100,000 to VND13.43 and VND13.53 million/tonne in northern and central regions and the south of the country, respectively. The price of Pomina's CB240 rolled steel decreased by VND110,000 to VND13.48 million/tonne, while that of Pomina's rebar steel was VND14.38 million/tonne. Viet Duc Steel has lowered its CB240 rolled steel price by VND310,000 to VND13.74 million/tonne.
The Vietnam Steel Association (VSA) attributed the decreases in domestic steel prices to the falling demand for construction steel as a consequence of the gloomy real estate market and tardy public investment disbursement, as well as the competition between domestic and low-price Chinese steel products. VSA forecasts steel prices will further decrease from now until the yearend.
VNDirect Securities said the civil real estate sector's outlook has a great impact on the steel demand, as the sector accounts for 60-65 percent of the demand for Vietnamese steel products.
The domestic real estate market has slowed down since the second quarter of 2022 after a series of large property businesses' leaders were arrested, the interest rates for house purchase loans increased and credit for property loans narrowed. Positive signals for the real estate industry have recently appeared, and VNDirect said it believes that the property market will only be able to recover from 2024, when the revised Land Law is passed to ease law-related problems and the banks provide larger and easier access to capital for property buyers.
Dao Minh Chau, Deputy Director of Equity Analysis at SSI Research said the steel industry went through its most difficult period – the second half of 2022. Although they have signs of recovery, steel sales remain lower than the average of previous years due to the real estate market's stagnation. There are positive signs for steel exports but risks associated with potential global economic recession need to be eyed.
SSI Research said steel prices may continue fluctuating, but the fluctuation range is expected to be narrower than in the past. Although the world's steel demand is expected to not yet recover, the profit margins of domestic and regional steel companies are currently quite low, so there is not much room for companies to further lower their prices.
SSI Research forecasts that in the second half of 2023, Vietnam-based steel companies might reach a higher growth than the same time last year when they suffered record losses. However, the growth would be lower than the average of previous years and a clearer improvement would not be seen until the last months of this year or early next year, as it will take time for the Government's monetary and fiscal support policies to impact the economy. Steel companies' profits may still increase strongly over that record low one in 2023.
Nguyen Duyen
Source:https://ven.congthuong.vn/brighter-prospects-for-steel-industry-in-2024-49027.html
Copy link