Advanced equipment helps increase product quality
A national industry promotion project has helped Bac Giang Tung Chi Cooperative, a rice noodle producer in Nam Duong Commune of Bac Giang Province's Luc Ngan District, apply advanced equipment and machinery, and improve productivity, product quality and its members' incomes.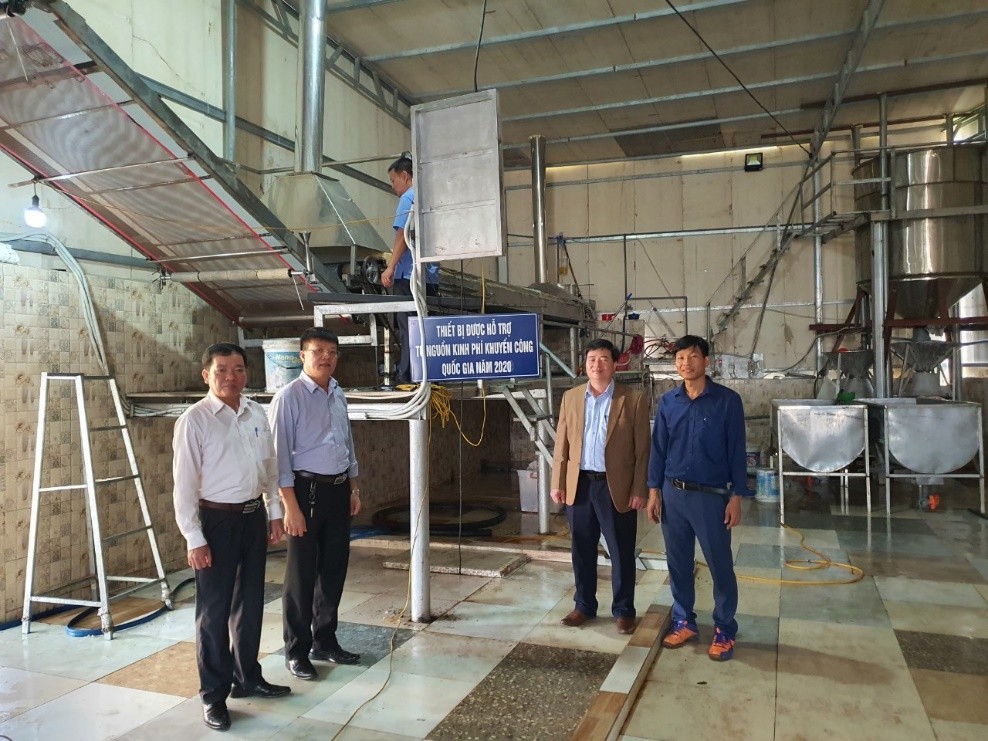 Testing the advanced equipment application project at Bac Giang Tung Chi Cooperative
In 2020, a VND660-million national industry promotion project helped Bac Giang Tung Chi Cooperative procure a continuous dryer. Cooperative Director Nguyen Van Tung said the dryer has many good points and has helped the cooperative improve product drying processes and create cleaner products meeting standards for export to the UK, France and other foreign markets.
The cooperative's output was 10-15 tonnes of product per month before the new equipment was procured, but has doubled and tripled since the machinery's application, Tung said. The new dryer has also helped the cooperative maintain product's stable quality, as well as stable production, the cooperative director added.
Thanks to the timely advice of the industry and trade promotion center of Bac Giang Province, the cooperative found the new equipment investment convenient and efficient, Tung said. Although it remained modest, the assistance has encouraged the cooperative to expand production, he added.
The cooperative representative said improvement of production technology and product quality and design is necessary for businesses like his cooperative to penetrate discerning foreign markets, as traditional markets would likely reach a saturation point and competition has become fiercer.
Luc Ngan is renowned for high quality noodle products. The Bac Giang Provincial Department of Industry and Trade has implemented many activities to help the district develop its traditional crafts.
Hai Linh
Source:https://ven.congthuong.vn/advanced-equipment-helps-increase-product-quality-48928.html
Copy link